Steinhardt Museum of Natural History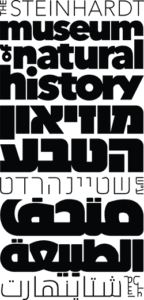 The Steinhardt Museum of Natural History at Tel Aviv University presents Israel's national treasures of nature, selected from a scientific collection of five and a half million items. In its multiple exhibitions visitors can experience thousands of items gathered through the years, in rare exhibits and displays that tell the story of the natural world around us.
Creative Labs was selected by the museum to design & implement the museum's interactive applications which would provide a digital layer of content to complement the physical exhibitions. We developed a variety of interactive touch content as well as unique displays allowing visitors to learn more about the behaviour and movement of animals in nature.